Summer Programs
These programs are offered every summer. Check the library calendar or Facebook for more information.
Summer Reading - Oceans of Possibilities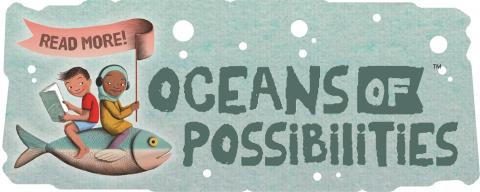 Programs start June 6th, 2022.
The goal of our summer programming is to keep children reading during their school break by rewarding their efforts. Use the Beanstack app to log reading and win prizes.
Free lunches will be served every Tuesday, Wednesday, and Thursday at 12:00 on a first-come, first-served basis. Lunches are for anyone ages 1-18 and must be eaten on the premises. Lunch will be served on the patio whenever weather allows. 
Garden Club meets every Tuesday at 4:00 PM. For more than ten years we have planted a vegetable garden at the library and encouraged children to watch it grow, help with the work and enjoy the produce. We learn about food systems, beneficial animals, pollination, germination and lots more. For ages 5-12, registration is required. Call to register anytime. Garden Club is only held outside, and can be cancelled last minute due to weather.
Summer Reading Club meets every Wednesday at 2:00 for ages 5-12. From art to science experiments, engineering to crafts, kids can enjoy hands-on activities every week. No registration is required. 
Look and Find - Search the library for the hidden item every week and enter the drawing to win a stuffed sea creature of your very own. 
Weekly Programs
Registration is required, and families can join any time. Siblings are welcome to sit in as needed.
Story Time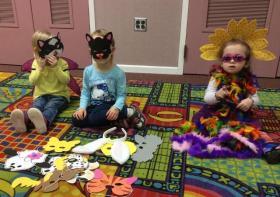 Story Time is offered for children ages 3 to 5. We focus on basic concepts like letter recognition, counting, motor skills and pre-reading skills. These are taught through songs, stories, games and crafts. 
Baby Bugs
Baby Bugs is for children ages 6 months to two years. Caregivers will participate with children in interactive play, sensory activities and songs. 

Winter Programs
These programs are offered each December. Check the library calendar or Facebook for more information.
Mrs. Claus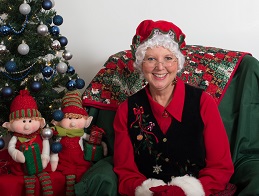 Each holiday season, the library welcomes Mrs. Claus for a special snack and story time. Preschool-age children will write a letter to Santa and bring it to Mrs. Claus for delivery and also have the opportunity to get a picture taken with her. Registration is always required.
 
Candyland
We turn our upstairs meeting room into a giant board game every winter break. Children can walk through Candyland collecting treats as they play the game. No registration is required.